SSS Online Registration 2023: Ultimate Guide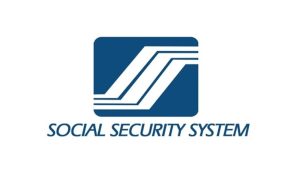 I. Introduction
Filipinos aim to find easier ways to get SSS number through SSS online registration. With all the convenience this will give them, this hassle-free procedure is a saver. Before we get you to the exact place, let us first know some facts about the Social Security System.
II. What is an SSS number?
Most job applications nowadays especially in the private requires SSS number. Wherever you are in the Philippines, you will need an SSS number. Whether you are voluntary, self-employed or employed you will need this. If you are a kasambahay, household employer, or OFW you will also need this.
The Social Security System in the Philippines launched a special platform. This is the SSS online registration where members can access the site without any hassle. This is to do better services for its members and employers.
SSS number is always on top priority of the working-class people and even for the voluntary ones. To get this without any hassle, there is this SSS number online application. If you want to get your SSS number for work or employment, this is the best site for you.
III. Benefits of
SSS Online
Registration Process
Free

Fast

Convenient

Accessible



People nowadays rely on online services for hassle-free transactions. These people now have the privilege to transact online. Applying for an SSS for many days is in the past already. We can now skip the long lines and queues that somehow will add up to our stress.
Now, with only a few clicks we can already have our SSS numbers. It is now easy and convenient.
Requirements for
SSS Online
Registration in 2023:
1. Birth Certificate
2. If in case your birth certificate is absent, you can have any of the following IDs:
Baptismal Certificate

LTO Driver's License

Philippine Passport

PRC Card

Seaman's Book (Seafarer's Identification and Record Book)
3. If you don't have any of the above IDs, you may have any of the following:
(Make sure these shows correct name and at least one with your date of birth)
GSIS eCard / Member's Record / Certificate of Membership

ATM Card (with cardholder's name)

Alien Certificate of Registration

Bank Account Passbook

Baptismal Certificate of Children

Certificate of Licensure / Qualification Document from Maritime Industry Authority

Certificate of Confirmation issued by National Commission on Indigenous Peoples

Certificate of Muslim Filipino Tribal Affiliation issued by National Commission on Muslim Filipinos

Certificate of Non-Availability of Birth Records from the City or Municipal Civil registrar or Philippine Statistics Authority / or National Archives, for the alleged correct name / date of birth

Company ID card

Court Order granting petition for change of name or date of birth

Court Order granting petition for correction of gender, if with erroneous entry of gender in Birth Certificate

Credit Card

Firearm License card issued by Philippine National Police (PNP)

Fishworker's License issued by Bureau of Fisheries and Aquatic Resources (BFAR)

Health or Medical Card

Home Development Mutual Fund (HDMF) / Pagibig Fund Member's Data Form / Transaction Card

Homeowners Association ID Card

ID Card issued by LGUs (Barangay/Municipality/City)

ID card issued by professional association recognized by PRC

Life Insurance Policy

Marriage Contract / Certificate of Marriage

Member's Copy of Personal Record (SS Form E-1, RS-1, OW-1, NW-1) duly received by the SSS where the correct gender is indicated

Membership card issued by private company

OWWA Card

Philhealth ID card or Member's Data Record

School ID card

Seafarer's Registra

tion Certificate issued by POEA

Senior Citizen ID card

LTO Student Permit

Taxpayer's Identification Number (TIN)

card

Transcript of Records

Voter's Identification card or Affidavit / Certificate of Registration
Make sure to prepare your valid email address and documents on hand. You must make sure your email address is active and that you can always access it anytime. It will serve as your main communication channel with the Social Security System.
The SSS number online registration is for first-time applicants of SSS number. If you are already an existing member, you won't need to do anything anymore.
IV. How to get SSS Number Online?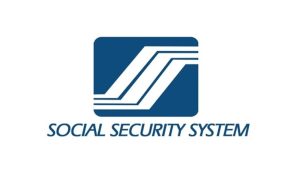 1. Go to the SSS Number Online Registration page
First, visit the SSS Number Online Application page. An applicant can apply for his/her SSS number online through this website.
2. Fill out the form with your personal details
This section will allow the applicant to provide his/her personal information. The Social Security System will keep your profile records on its database. The applicant must certify that all the information provided are true and correct.
3. Make sure your email address is active and accessible
Provide only a valid and active email address. Here, you will receive the confirmation from SSS about your application. That email address will be of use in registering your "MySSS" account. This will help you view your SSS contributions online. Your premiums, loan applications, balances, SSS static info and employment history as well.
SSS will also communicate you through the email you have provided. It is vital when you log in the SSS number online inquiry system.
SSS will also use the email address when you apply for retirement in the future. When you want to claim your benefits as well, the email address will do the job.
4. Submit the online form
Once you are sure to check that you provided all the correct and accurate info, submit it.
5. Generate your SSS Number
Click the "Generate SSS Number" button after checking out the accuracy of your details. You will now receive a confirmation of successful registration of your SSS number.
SSS will also email you the result of your SSS number registration. Print it out and bring it to your SSS branch to finally get your permanent SSS number.
6. Claim your permanent SSS Number
Once you generated your SSS number online, note that it is only temporary number. You need to submit the requirements for SSS number (listed above). Submit these documents to the SSS branch office near you.
A marriage certificate is a must for married women applicants. Birth certificates of children is a must if you list them as dependents or beneficiaries.
V. FAQs
1. How to get an SSS number online if forgotten?
Retrieve your forgotten SSS number by logging in to MySSS. On the dashboard, you will see your Social Security Profile, including your SSS number and CRN. Those details and identifications are permanent
2. How to get SSS PRN number online?
SSS PRN is SSS Payment Reference Number. You can generate this when you will be paying a contribution. Even for loan payment and other fees, you can use this. To get your PRN, log in to MySSS, click "Payment Reference Number" on the menu, then choose "Generate PRN."
VI. Conclusion
SSS online registration is much more of a help to the new applicants to avoid the queues and lines. With these simple instructions, you can have your SSS number without any worries. With all these helps, it is still a must that you provide the accurate information you need.