March 2023 LET Results: Complete List
The March 2023 Licensure Exam for Teachers (LET) results are set to be released, bringing excitement to all aspiring educators. The Professional Regulation Commission (PRC) will announce the complete list of passers for both elementary and secondary levels, as well as the top 10 examinees. According to PRC Resolution No. 1589 series of 2022, the results are expected to be published on or before May 19, 2023, which is 41 working days after the exams. Historically, PRC has posted the results between 3:00 PM and 7:00 AM. The March 2023 LET results will include the full list of successful examinees, top 10 performers, and a summary of school performances.
Summary of LET RESULTS 2023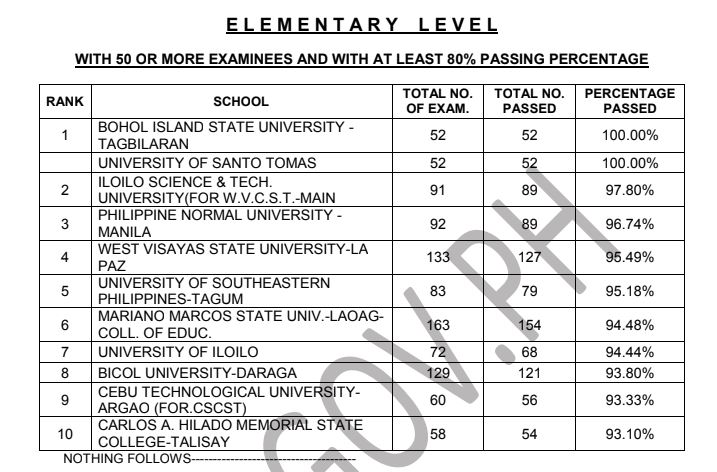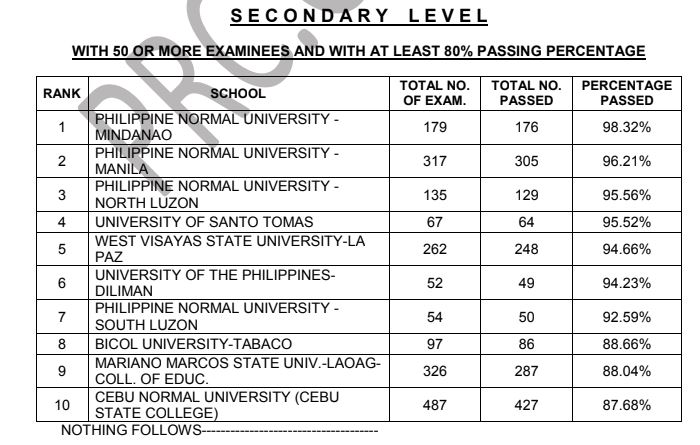 The March 2023 LET was administered in various testing centers across the Philippines, including Metro Manila, Bacolod, Cebu, Davao, Iloilo, Legazpi, Pampanga, Tacloban, and Zamboanga, among others. The Board of Professional Teachers, led by Dr. Rosita L. Navarro and assisted by Dr. Paz I. Lucido as Vice Chairman, as well as members Dr. Paraluman R. Giron and Dr. Nora M. Uy, oversaw the examination.
For newly licensed Professional Teachers (LPTs), the online appointment schedule for obtaining the Professional ID and Certificate of Registration will be announced on specific dates. To register, visit the PRC official website at https://online.prc.gov.ph/ and follow the steps for online registration. Required documents for registration include the Notice of Admission/NOA, a duly accomplished Oath Form or Panunumpa ng Propesyonal, two passport-sized ID photos in a white background with a complete name tag, two sets of documentary stamps, and one short brown envelope. Passers must register in person and sign the Roster of Registered Professionals.
To verify board exam ratings, the PRC Board of Professional Teachers will make the verification of ratings and test results for the licensure exam available online a few working days after posting the results. Passers can check their board examination passing rate using the Verification Page on the PRC official website, providing necessary information such as exam name, date of examination, application number, first name, last name, and birth date.
The March 2023 LET covered General Education (GenEd) and Professional Education (ProfEd) subjects, as well as specialized subjects for specific specializations. The next LET is scheduled for September 24, 2023, with the application deadline on August 24, 2023.
For review materials and up-to-date information, visit Helpline PH for free downloadable reviewers and online exams. Keep an eye on this page for real-time updates on the Teacher board exam results, and for more information, visit the PRC's official website.