Sample of Welcome Address for the Graduation: The Basic Tips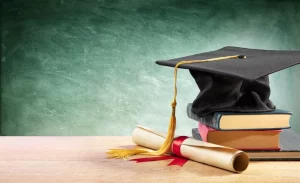 The welcome address is very important in the program. Welcoming all attendees at the graduation is a sign of respect for everyone present. In the welcome address, the most obvious thing is that it signals the beginning of an event or occasion requiring a formal opening. For instance, a meeting, a lecture, a workshop, or a celebration could all be officially opened with a short welcome speech.
A welcome address is primarily a one-way dialogue between the event host and the event attendees (making them the two participants) and is meant to engage those attendees from the get-go. It is that a welcome address invites the audience to listen as the speaker welcomes all the attendees.
Here are some tips to follow in making a welcome address.
1. Greeting the Audience: To greet the audience with "Good morning ladies and gentlemen." It is my pleasure to welcome everyone to this momentous event.
Welcome the audience using serious language for a formal occasion.

Greet guests informally by using light-hearted language.

Add individual greetings for any special guests.

Introduce the event itself.  

 
2. Forming the body of the speech: To form the body of the speech by emphasizing how important the event is and acknowledging those who played the biggest role in it.
Acknowledge those who have played an important part in the event.

Mention any parts of the event that are of special importance. 

Reiterate your welcoming line. 
 3. Ending the speech: To end the speech by saying, "I hope this day motivates you to inspire by continuing your studies."
Say that you hope the audience enjoys the event, if applicable. 

Introduce the next speaker if necessary, if applicable.

Thanks to the audience for attending.

Keep your speech within a suitable time limit. 
Here is a sample of a welcome address.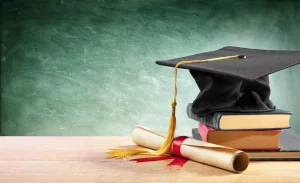 A good beginning is a good ending. A good ending is a worthwhile experience. Good morning everyone, especially to our graduates, who are the main reason why we celebrate this graduation today and to our visitors who have exerted effort to attend this event. 
A special mention to our guest speaker from the Division office, Dr. Reymond T. Sales, our school district supervisor, Mrs. Felena A. Marnes, our school principal, Mr. Ricardo P. Santos, our FPTA President, Mr. Roland T. Ocampo, NHSS teachers, non-teaching personnel, parents, and audience, a pleasant day to all of you.
Today is an extra-ordinary day for all of us, especially the graduates, who are very excited to attend this event. This is a special day, and your parents are taking the time and making the effort to prepare a small feast to celebrate your success. Although this is not the biggest peak of achievement, this achievement serves as your path to move forward and finish your college education.
Hence, graduation is one of the most unforgettable days where your parents will experience unrelenting joy while witnessing their sons and daughters receive diplomas while wearing a white gown or toga. Graduation is the start of your dream to grow and reach the top of success step by step.
Dear NHHS graduates, may this day serve as a reflection of who you can become as you mature in humility and responsibility. Fly like an eagle as God protects and blesses you to soon join the ranks of the successful. The only person who can motivate you the most is you, so strive to fulfill your goals with ambition. Use your ambition as your inspiration to become a professional.
I would like to extend a sincere thank you and a warm welcome to everyone who is here to witness this beautiful occasion. All of you have a blessed day.
Therefore, the speaker must prepare the welcome address the day before the graduation to be aware of everyone involved in the event. To provide a brief history of the event's significance, he or she must also do some study on it. – Doki | Helpline PH