Sample Emcee Script for Moving Up or Graduation Ceremony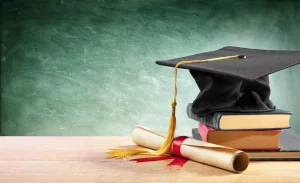 A emcee script in the graduation ceremony is quite helpful because all schools will be conducting or celebrating graduation rites or moving up ceremonies every year. For those teachers who are assigned to be EMCEEs or Masters of Ceremonies but don't yet have a guide, this emcee script will be useful for them.
An emcee script is sometimes difficult because there is a protocol to follow. Teachers who are always assigned to be the emcee at every event should be trained to guide them. Not only English majors but teachers from all subject areas must attend because not all English majors will be assigned to be hosts, but I believe all teachers who have the potential or ability to speak or communicate should also attend.
A sample emcee script in the graduation ceremony;                      

 
Emcee: A radiant morning to all. Today we mark an exceptional day in our calendar as we celebrate the tireless journey of our students. Welcome, one and all, to the 4th Senior High School Graduation Rites of Maria Ana High School with the theme, ______________.
Emcee: As we commence this significant occasion, let's honor the strength of our nation with the Entrance of Colors.
Entrance of Colors
Emcee: Now, let us pay homage to our beloved nation and divine grace as we unite in the singing of the Triple Hymns, beautifully arranged by Mrs. Reyna L. Ostana, followed by a heartfelt Invocation by Mrs. Mina N. Solena. Please rise.
Singing of Triple Hymns and Invocation
Emcee: Thank you. Please take your seats. To usher in this grand ceremony, we invite our esteemed principal, Mr. Roel P. Antipolo, to deliver his welcome address.
Welcome Address by the Principal
Emcee: Now, we arrive at the highlight of our ceremony – the Presentation of Candidates for Graduation. We invite Mr. Roel P. Antipolo to present our accomplished students.
Presentation of Candidates for Graduation
Emcee: Our accomplished students will now receive their well-deserved Diplomas. Confirming them is our Schools Division Representative, Dr. Reymond M. Villaforte, who will then assist in the distribution of Diplomas along with our principal and our municipal mayor, Hon. Miquel T. Delos Santos. Graduates, when your name is called, please make your way to the stage…
Confirmation and Distribution of Diplomas
Emcee: Let's now draw inspiration from a special message by our Schools Division Superintendent, Dr. Reymond M. Villaforte.
Message by the Schools Division Superintendent
Emcee: Every battle won deserves recognition. Now, we move to the Awarding of Honors and special awards to our graduates.
Awarding of Honors to SHS Graduates
Emcee: Every success is built on the support and kindness of others. Let's welcome Mr. Rain T. Villamonte, with Highest Honors, General Academic Strand, to express gratitude on behalf of the graduating class.
Words of Gratitude by Mr. Rain T. Villamonte
Emcee: As a rite of passage, our graduates will now declare their Pledge of Loyalty to their Alma Mater, led by Ms. Richelle Anne V. Rimones, with High Honors, General Academic Strand.
Pledge of Loyalty by the Graduates
Emcee: Celebrating their achievements and their dreams, our graduates will now present a lively rendition of their chosen graduation song, "Fight". Prepare to be entertained!
Graduation Song Performance
Emcee: Every great endeavor is the result of many hands. Let's call upon our FPTA President, Mr. Ronie T. Milao, to acknowledge those who contributed to making this ceremony possible, followed by his closing remarks.
Acknowledgment and Closing Remarks by Mr. Ronie T. Milao
Emcee: And now, as we conclude this significant milestone, we witness the Recessional. SHS graduates, embrace your journeys with boldness, optimism, and a relentless spirit. Congratulations!
Recessional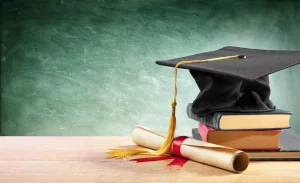 This emcee script at a graduation is helpful for the newly hired teachers in schools who are appointed as hosts or emcees. Teachers will be guided in what they say, even if each school celebrates the event in its own unique way.
The usefulness of the emcee script at the graduation is as a guide or a door to open up the teachers' ideas about what to do at the graduation. It helps them embark and add more colors to make the event more memorable for the graduates. The best graduation ceremonies are in the hands of the emcee and how she/he runs the program.
Read: Sample of Welcome Address for the Graduation
Tips on how to effectively deliver an emcee script for a graduation ceremony:
Preparation: Familiarize yourself with the script beforehand. Understanding the flow of the event will help you anticipate what comes next.
Confidence: Confidence is key. It's essential to maintain a poised and composed demeanor. If you're confident, your audience will feel more at ease.
Clear and Slow: It's important to speak clearly and not too quickly. Take your time to enunciate your words properly so that your audience can understand what you're saying.
Maintain Eye Contact: Engage your audience by making eye contact. This helps to connect with your audience and makes your delivery more impactful.
Adaptability: Be prepared for the unexpected. Things might not always go as planned, so being able to adapt quickly is a useful skill.
Energy and Enthusiasm: A good emcee injects energy and enthusiasm into the event. Your energy can set the tone for the entire ceremony.
Interactive: Engage with your audience. This could be through humor, asking rhetorical questions, or inviting audience participation at appropriate times.
Cue Mastery: Understand and master your cues. Know when to start and end your parts, and when to introduce the next segment or speaker.
Respect: Always be respectful and considerate. Remember, you're there to enhance the event, not overshadow it.
Have Fun: Enjoy the process. If you're having a good time, chances are your audience will too.
– Doki | Helpline PH