List of Long weekends in the Philippines 2023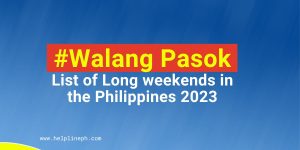 What is Long Weekends?
A long weekend is an extended weekend that typically occurs when a public holiday, a non-working day, or a special event falls on a Friday or a Monday. This results in a three-day break from work or school, allowing people to have more leisure time for travel, relaxation, or spending time with family and friends. Long weekends are eagerly anticipated and often provide an opportunity for short vacations or local getaways without using up too many vacation days.
Long Weekends in The Philippines
Schedule your holiday breaks and relaxation days for the extended weekends in the coming year! A minimum of 10 holidays and exceptional non-working days are conveniently situated near weekends. The Malacañang administration disclosed the roster of holidays on Tuesday, August 23.
The following is a list of long weekends in 2023.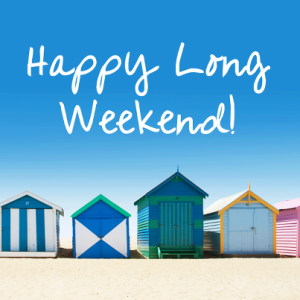 January
January 1 (Sunday) – New Year's Day
January 2 (Monday) – Additional Special Non-Working Day
April
April 6 (Thursday) – Maundy Thursday
April 7 (Friday) – Good Friday
April 8 (Saturday) – Black Saturday
April 9 (Sunday) – Easter Sunday
April 10 (Monday) – Araw ng Kagitingan (Monday nearest April 9)
April 21 (Friday) – Eid al-Fitr
April 22 (Saturday)
April 23 (Sunday)
May
April 29 (Saturday)
April 30 (Sunday)
May 1 (Monday) – Labor Day
June
June 10 (Saturday)
June 11 (Sunday)
June 12 (Monday) – Independence Day
August
August 19 (Saturday)
August 20 (Sunday)
August 21 (Monday) – Ninoy Aquino Day
August 26 (Saturday)
August 27 (Sunday)
August 28 (Monday) – National Heroes Day
November
November 1 (Wednesday) – All Saints' Day
November 2 (Thursday) – All Souls Day (Additional Special Non-Working Day)
November 3 (Friday) – File for leave
November 4 (Saturday)
November 5 (Sunday)
November 25 (Saturday)
November 26 (Sunday)
November 27 (Monday) – Bonifacio Day (Monday nearest November 30)
December
December 8 (Friday) – Feast of the Immaculate Conception of Mary
December 9 (Saturday)
December 10 (Sunday)
December 23 (Saturday)
December 24 (Sunday)
December 25 (Monday) – Christmas Day
Proclamation 90 shifts certain holidays to the closest Monday or Friday instead of their original weekend dates. As a result, 2023 sees an increase in the number of long weekends, promoting domestic tourism in the Philippines.
These extended weekends enable Filipinos to reap the rewards of holiday economics, particularly in April—the lengthiest weekend in 2023—spanning five days.