Helpful application letter for eager teacher applicants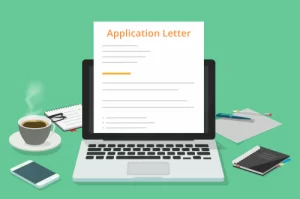 An application letter is very important in applying for jobs. After passing the Let/Pbet, teacher applicants want to work as teachers in their hometowns. New teacher applicants are willing to meet the qualifications to be considered for a position. The requirements listed below depend on the applicants' regions;
The pertinent documents to be submitted online from the DepEd teacher applicants are the following:
Letter of Intent specifying the position being applied for (including the specialization for Junior/Senior HS teacher-applicants) addressed to Schools Division Superintendent.

Duly Accomplished Personal Data Sheet (CS Form 212 Revised 2017) with  Work Experience Sheet

Certified photocopy of ratings obtained in the Licensure Examination for Teachers (LET) Professional Board Examination for Teachers (PBET).

Certified photocopy of transcript of records (TOR) and Diploma

Certified photocopy of Service Record or Certificate of Employment, if applicable

Certified photocopy of certificates of training, if applicable

Certified photocopy of the latest performance rating  converting one (1) year performance, if applicable

Certified photocopy of the  Voter's ID, and/ or any  proof of residency

Omnibus Sworn Statement
The letter of intent or application letter is very important when applying for a job position, especially for teacher applicants, and it should be handwritten. The parts of the letter of intent or application letter are:
Date- Generally, the date on a letter is important because it shows the time that the ideas communicated in the letter were relevant.
Address-is one to whom something is addressed in business or personal correspondence, greetings or salutations are words or phrases used to greet the recipient.
Introduction– (include your name, a brief summary of your background, and your reason for writing).
Body– (include your qualifications and achievements as they relate to the job)
Call to action: (politely express your interest in the position and company with a specific action you want the reader to take).
Closing and Signature- This signoff phrase shows your respect and appreciation for the person who is considering the request in your letter or email.
A sample of an application letter or letter of intent for a teacher applicant: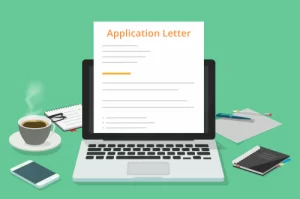 May 25, 2022
Dr.___________________________
The Schools Division Superintendent
Division of ____________________
City of _______________________
Subject: Job Application for English Teacher
Sir/Madam:
I am writing to express my intention to apply as a junior teacher at Maginoo National High School, Poblacion Centro, Alanganin, Lipa as a full-time English teacher. I just finished my bachelor's degree in secondary education with a major in English on March 30, 2015. I have previously served as an English teacher at the only private school I belonged to for five years.
I passed the Licensure Examination for Teachers on August 8, 2014, and started pursuing my graduate studies last year. I am enrolled in the program of Master of Arts major in English Language Teaching at Binan State College, Alanganin, Lipa. My educational background and my interest in the development of students led me to participate in different teacher training programs that honed my skills in teaching the discipline I have chosen.
In my experience as a secondary school teacher, I taught grade 7 to grade 8 students. In the period of three years, I have given effective classroom management, dynamic activities, well-constructed and student-centered lesson plans, detailed student evaluations, and well-complimented instructional delivery. Managing the different abilities of my students proved a difficult but gratifying challenge. I facilitated interesting but equally challenging activities to maintain the interest of my high-level students without intimidating the less-skilled ones.
Please find attached to this letter the pertinent papers needed to be included in the pool of applicants for Junior High School for this school year 2022–2023 for perusal and evaluation.
I hope to combine my diverse experience with my abilities to be a caring and dynamic teacher who will contribute positively to your school and the community in which it is located. I would be delighted to meet with you for an interview and look forward to hearing back from you.
Sincerely,
Ms. Amara T. Gera
Applicant
This sample application letter or letter of intent is a great help to teacher applicants in DepEd, especially for the new passers in LET. Many new teachers want to apply immediately in their localities or towns to be stable and help their parents earn a living. Therefore, having a permanent teaching position is a great honor and a source of pride for the teacher applicants who will be given an opportunity to teach and be able to share their learning with the students. – Doki | Helpline PH