Exciting Developments for Teachers in 2023 as They Await Positive Change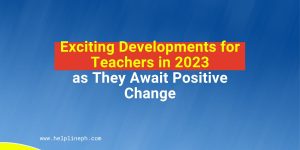 In 2023, teachers have received a much-needed boost in morale with the announcement of exciting developments and promising initiatives by Vice President Sarah in her latest speech. Addressing key concerns and long-standing issues faced by educators, the VP highlighted crucial steps being taken to improve the education sector and elevate the teaching profession.
In the speech, the following points were outlined, generating excitement and optimism among teachers: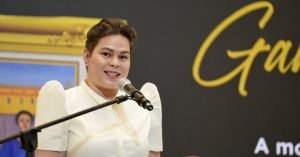 Vice President Sarah revealed that the Department of Education (DepEd) has allocated sufficient funds for the construction and repair of classrooms, particularly in schools that require it the most. This addresses the pressing issue of inadequate classroom facilities in many institutions.
DepEd is currently reviewing the K-12 program and its impact on graduate progression. The VP acknowledged that many senior high schools have not met industry standards, partially due to insufficient immersion opportunities for Grade 12 students. To remedy this, the VP urged industries to hire these students upon graduation, providing them with valuable work experience.
Responding to teachers' concerns, DepEd is exploring options for providing free annual medical benefits to educators, further demonstrating their commitment to teacher welfare.
VP Sarah's team is actively addressing issues with the Government Service Insurance System (GSIS) that have plagued teachers in the past.
Efforts are underway to reconcile discrepancies in teachers' pay slips, ensuring that educators receive their rightful compensation.
The VP mentioned that additional benefits for teachers are being considered, further enhancing the profession's appeal.
Most importantly, VP Sarah emphasized that the root cause of the issues facing the education sector is not the teachers, but the system itself. Recognizing the need for systemic change, she assured that DepEd is committed to implementing necessary reforms, paving the way for exciting developments for teachers and a brighter future for the education sector.
While acknowledging that these changes cannot occur overnight, teachers can look forward to tangible progress and exciting developments for teachers within the six-year term of President Marcos and Vice President Sarah. This positive news signals a renewed focus on the education sector and a commitment to addressing the long-standing issues that have impacted both teachers and students alike.