How to use Precinct Finder: A Step-by-Step Guide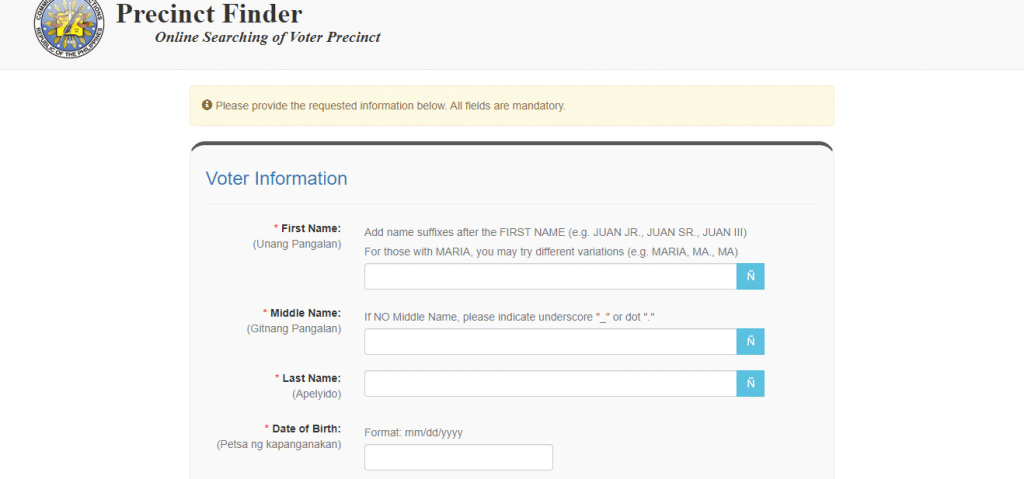 How to Use COMELEC's Online Precinct Finder for Barangay Sangguniang Kabataan Elections
The Commission on Elections (COMELEC) has reactivated its online Precinct Finder in preparation for the Barangay Sangguniang Kabataan elections scheduled for October 30. This tool is essential for voters who want to determine their polling place, precinct number, and SK precinct number.
Using the Precinct Finder: A Step-by-Step Guide
Visit the Precinct Finder Website: Start by accessing the official website.
Navigate Past the Disclaimer: Ensure you read and understand any disclaimers before proceeding.
Enter Voter Details: Input your full name, date of birth, and place of registration.
Review the Data: Double-check the information you've provided and proceed when you're confident it's accurate.
Retrieve Polling Information: The system will then provide you with your polling details.
Data Matching and Privacy
The Precinct Finder is designed to match the data you provide with the records in the COMELEC central database. For accurate results, users should input their voter information as it appears on their Application Form for Registration. Importantly, the portal guarantees that no personal data will be stored in its database. A message on the site assures users: "Your personal information is used solely to search and verify your voter registration status."
Troubleshooting: Deactivated Voter Status or "No Record Found"
If the Precinct Finder displays a "deactivated voter status" or a "No Record Found" message, don't panic. Individuals facing this issue are advised to:
Contact COMELEC: Reach out via email or phone for assistance.
Visit the Municipal Election Office: You can directly visit the office of your municipality's Election Officer for guidance.
Check on Election Day: If the above steps don't resolve the issue, voters can verify their precinct and sequence numbers at their polling places on the election day.
For more information or further assistance, consider visiting the official COMELEC website or contacting their helpline.