Are you familiar with Pag-IBIG online registration?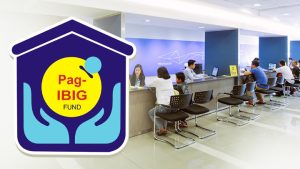 As a Filipino citizen, you must have asked yourself these questions a lot:
How will ensure my security and that of my family? How will I prepare myself in case of any emergencies and retirement? How will I be able to build my own home? How will I save for the education of my children?
All -those questions are natural if you are someone who plans your future ahead. Thinking of financial stability is always in our top priority. With all these on mind, Pag-IBIG is one that will help you on this journey. But, first you must know what, when and how to become a member of Pag-ibig. This is through Pag-IBIG online registration. The first step is to register with the Pag-IBIG Fund.
Most government transactions are now in digital form nowadays. Pag-IBIG online registration is one of these upgrades. There is no need to go to the Pag-IBIG office to complete your registration. Through the Pag-IBIG online registration system you can apply without leaving your home.
Here are the things you need to know about the Pag-IBIG Fund.
What is Pag-IBIG Fund?
The Pag-IBIG Fund is also called as the Home Development Mutual Fund (HDMF). This is the Philippine government's national savings and housing program.
Pag-IBIG stands for Pagtutulungan sa Kinabukasan: Ikaw, Bangko, Industriya at Gobyerno. The HDMF is working for these four sectors in the country. It is to help Filipinos secure their future through savings and affordable housing. It is one of the most profitable government corporations. Aside from that, it is also the largest source of house financing for Filipinos. It released ₱75.31 billion in home loans in 2018.
Benefits of Being a Pag-IBIG Member
As a qualified Pag-IBIG member, you should be quite aware of its benefits including:
1.Savings
It is easy and affordable for members to save through the Pag-IBIG Fund. It will be a huge help for future needs through the Pag-IBIG Savings I and Modified Pag-IBIG II (MP2) Savings. The savings programs will earn dividends in the long term. The earnings are free of tax and 100% guaranteed by the government. It means that there is no risk of losing one's savings. There is no savings limit so the member can save as much as they want.
The Pag-IBIG savings I is a regular savings program. The members will pay their monthly contribution through payroll deduction (for local employees). Others can pay through accredited payment channels (for other members). Members can withdraw their total savings and dividend earnings after a certain period.
The members may also enroll in the Pag-IBIG MP2 program. It is a voluntary savings scheme that earns higher dividends. Members can start saving for as low as ₱500 monthly.
2. Short-Term Loans
Qualified members can borrow up to 80% of their savings to cover their financial needs. This is through the Pag-IBIG Loans. The Pag-IBIG Multi-purpose Loan is the most availed type of loan. Members can use this for their medical bills, tuition payments, minor home improvements. It can even help to buy appliances or furniture. The annual interest rate is among the lowest in the country at 10.5%.
3. Housing Loan
The Pag-IBIG housing loan has lower interest rates and more flexible payment terms (up to 30 years). That is if compared to other home financing options in the Philippines. Members can use the loan to buy and/or construct a house. It can also buy a lot, refinancing of an existing housing loan, or a combination of these purposes.
There are two types of housing loans:
The regular housing loan lets members borrow up to ₱6 million at annual rates as low as 5.375%. The Affordable Housing Loan is an easier way for low-income earners to afford a home. You can borrow up to ₱750,000 an annual interest starting at only 3%—the lowest in the market.
4. Discounts and Other Privileges
Members can apply for a Pag-IBIG Loyalty Card which provide discounts and rewards. The loyalty card offers freebies as well in some partner establishments nationwide.
5. Steps in Pag-IBIG Online Registration?
Pag-IBIG online registration service is for people who will enroll as new members. This means they are not yet issued with a Pag-IBIG Membership ID (MID) number. If you've registered online before, you can't do it again.
Local employees don't need to register with Pag-IBIG online. Their employers handle it for them. Fresh hired employees have their HR do it as well. They will ask for your personal information and submit it to the Pag-IBIG Fund office. Other government agencies will do the same as well.
What is Pag-IBIG Online Registration?
Pag-IBIG online registration is a digital process that allows Filipino citizens to become members of the Pag-IBIG Fund, also known as the Home Development Mutual Fund (HDMF). This online registration system eliminates the need to visit a Pag-IBIG office in person, allowing individuals to apply for membership from the comfort of their homes. The Pag-IBIG Fund is a Philippine government's national savings and housing program designed to help Filipinos secure their financial future through savings and affordable housing options.
Before we tackle Pag-IBIG online registration, let us first know the benefits of being a member.
5 steps in the Pag-IBIG online registration which you must follow
1. Access the Pag-IBIG Fund Online Registration System
Make sure to use the newest browser version in doing the Pag-IBIG online registration. It is compatible with the newest version of:
Google Chrome, Safari, Mozilla Firefox, and Internet Explorer. You may experience issues when using Opera or an older browser version.
2. Do the Pre-Registration Form
First, you need to enter your complete name. If you don't have a middle name, leave the field blank. Check the No Middle Name box. (Refer to your birth certificate on this)
Next, input your birthdate in MM/DD/YYYY format, as shown in the screenshot above. If you use the wrong date format, you won't be able to proceed to the next step.
Then last thing, type the code on the screen. Then click the Proceed button to continue your Pag-IBIG online registration.
3. Fill Out the Online Registration Form
The system will check its database after you submit your name and birthdate. It will see if you have registered before. If the system finds no record, it will direct you to the membership registration form.
The online form has eight tabs for filling out different types of information. Fields with a red asterisk (*) is a must so don't leave them blank.
When you're done filling out a specific tab, click the Next button to go to the next tab. To edit your information on the previous tab, click the Back button.
Guidelines to remember when accomplishing the form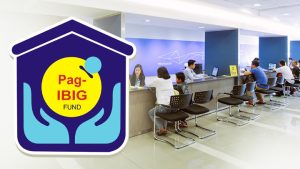 a. Member Info
Please provide the required names as they appear on your birth certificate.
Only "JR" (without a period) and Roman numerals (i.e., I, II, III, IV, etc.) are okay for the name extension.
Enter your mother's maiden name carefully—it should be her name before marriage. Check your birth certificate for your mother's correct maiden name. This information is usually asked from members for identity verification in Pag-IBIG transactions.
If you need to edit the previous form, click the Back button. This will take you back to the pre-registration form, where you can change your name and/or birthdate.
b. Other Info
In the Place of Birth field, you don't type the info. Instead, click the link below the box ("Click to get Place of Birth"). A pop-up with three drop-down selections will appear. Choose the region, province, and city/municipality where you're born.
Provide the correct number of digits for the following fields: *TIN (9 digits)
*SSS number (10 digits),
GSIS number (11 digits), and
Common Reference Number/CRN (12 digits).
c. Address
Don't include special characters (i.e.,/, ., ", ', etc.) in your address because the system doesn't accept them.
Follow the proper format for the address (Refer to the table below). For example, no need to add the word "Street" or "St." to the street name.
d. Contacts
In the Email Address field, you won't be able to type the info into the box. Instead, click the "Enter Email Address" link next to the box. A small pop-up will appear where you'll input your email address twice.
Don't include special characters (i.e. -, /, ., ", ', etc.) in your contact numbers.
Make sure to enter your correct mobile number. Your registration tracking number (RTN) will be through SMS.
e. Heirs
You may or may not add heirs. Legal heirs are immediate family members. This include your parents, siblings, spouse, and/or children. They will be the beneficiaries in case of the member's death.
Click the "Add Heirs" link each time you add a beneficiary.
If you have no heirs, click the Next button.
f. Member Category
Choose your employment status from the drop-down menu. Depending on your choice, you might input this moreional information.
If you're an entrepreneur/freelancer/self-employed person, select "Professional/Business Owner."
If you're an informal sector worker
sari-sari store owner, market vendor, TNVS/taxi/PUV driver etc.)
, choose "Other Earning Group – Individual."
If you're a fresh graduate, still looking for a job, or have never had a job, choose "Unemployed/Not Yet Employed."
g. Emp. History
If you're currently or before employed, click the "Add Employment Detail" link. Provide the necessary information about your employer/s.
If you've never had a job, click the Next button.
At this point, you're done with filling out the online registration form. You may still double-check and edit your info before submission. Click the Back button to return to the previous tabs and make any necessary changes.
When you're done, click the Submit Registration button.
4. Print the Member's Data Form (MDF)
After submitting the online form, the Successful Registration page will appear. This confirms that your Pag-IBIG online registration is complete.
Read all the instructions. At the bottom of the page, click the Print MDF button to view your accomplished Member's Data Form.
The MDF is your proof of Pag-IBIG registration. This contains your registration tracking number or RTN (also called Pag-IBIG tracking number).
How to print MDF
Printing your MDF isn't required, but doing so can save you from headaches later.
Do you have a working printer and want to print it right away? Click the Print icon on the upper right corner of the page.
Make sure your browser allows pop-ups and doesn't block them (For Chrome users, here's how to allow pop-ups). Otherwise, you won't be able to print your MDF.
You may download your MDF for printing later if no printer is available at home. To save it as a PDF copy, click the Download icon on the left of the Print icon.
If you can't see the Print and Download icons, hover your mouse over the browser's menu on the top part. This will make the icons appear again.
Take note of your RTN
You should receive a text message with your RTN from the Pag-IBIG Fund.  This is after your registration.
You can use the RTN for paying contributions. This is while waiting for your permanent Pag-IBIG number. If you're employed, give the RTN to your HR or employer, so they can start remitting your contributions.
5. Verify your Pag-IBIG number
After two working days, request your permanent Pag-IBIG MID number via SMS.
Create a text message in this format: IDSTAT RTN BIRTHDATE (MM/DD/YYYY)
Example: IDSTAT 912365478925 5/24/1997
Then send it to any of these numbers:
Globe and TM: (0917) 888-4363
Smart, TNT, and Sun: (0918) 898-4363
If this doesn't work or you lost your phone, call the Pag-IBIG hotline. You can reach them at 724-4244 to inquire about your Pag-IBIG number. Provide your full name, birthdate, and RTN to the customer service agent.
Frequently Asked Questions (FAQs)
1. Who Can Become Pag-IBIG Members?
Pag-IBIG membership can be either mandatory or voluntary, depending on your employment status.
1.1 Mandatory membership
Membership is mandatory for the following Filipino workers:
(Under the Pag-IBIG Fund law – Republic Act 9679)
a. Private employees
Employees (up to 60 years old) of private companies in the Philippines. It is regardless of employment status (permanent, temporary, or provisional).
b. Government employees
This includes public officials and employees:
Members of the Judiciary and Constitutional Commissions, Uniformed members of the Armed Forces of the Philippines, Philippine National Police, Bureau of Jail Management and Penology, and Bureau of Fire Protection.
c. Overseas Filipino Workers (OFWs)
Land-based and sea-based Filipinos working abroad.
Pag-IBIG membership is now mandatory for all Overseas Filipino Workers (OFWs).
d. Self-employed professionals
All entrepreneurs, freelancers, athletes, and other self-employed professionals up to 60 years old. They should have at least ₱1,000 monthly income.
e. Kasambahays
This includes household workers such as maids, drivers, cooks, and gardeners. They should have at least ₱1,000 monthly income.
1.2. Voluntary membership
Pag-IBIG membership is also open to Filipinos and foreign residents who are 18 to 65 years old. You may register as a voluntary member if you belong to any of these groups:
a. Non-working spouse
Housewives and househusbands who manage their household full-time. They should be married to a Pag-IBIG member who consents to their HDMF membership.
b. Former Pag-IBIG members
Pensioners, investors, and other former Pag-IBIG members. They afre those who are no longer employed but still earning passive income. Those who are receiving allowances and would want to continue paying the contribution.
c. Barangay officials and employees
Public officials or employees who are not covered by the GSIS. They include the barangay chairpersons, kagawads, and Sangguniang Kabataan members.
d. Expatriates
Foreign nationals up to 60 years old living and working in the Philippines. This is under Pag-IBIG Circular No. 421 released in January 2019. Membership is no longer mandatory for expatriates. Yet, they can still enroll as a voluntary member.
e. Students
Students at least 18 years old can also register as voluntary members.
f. Unemployed Filipinos
New college graduates and other Filipinos who are still looking for a job.
g. Others
Overseas Filipino immigrants
Filipino employees of foreign governments or international organizations
Employees of an employer who is granted a waiver or suspension of Pag-IBIG coverage
Religious group leaders and members
Cooperative and trade union members
2. What Is the Age Limit for Pag-IBIG Membership?
The Pag-IBIG Fund Citizen's Charter indicates that:
any individual who wants to register with the Fund under voluntary membership may do so. This is of course if they're at least 18 years old but not more than 65 years old.
3. What is a Pag-IBIG MID number? How is it different from RTN?
The Pag-IBIG MID number and registration tracking number (RTN) are two different things.
The Pag-IBIG MID number is a unique and permanent 12-digit number. This is issued to every registered member. It's required in all Pag-IBIG transactions.
The RTN, also consisting of 12 digits, is a system-generated number. You will receive this right after completing your online registration. It's  a temporary reference number for Pag-IBIG transactions.
4. What are the requirements for Pag-IBIG online registration?
There are NO documents needed. You only have to complete the Pag-IBIG online registration.
5. Is there a fee for Pag-IBIG membership registration?
There is None.
6. I submitted incorrect information. How do I change it?
You will fill-out Member's Change of Information Form (MCIF) to any Pag-IBIG branch.
Employer's Change of Information Form (ECIF) for employers as well.
7. I lost/forgot my Pag-IBIG tracking number. How do I recover it?
First, check your phone inbox for the text message from the Pag-IBIG Fund that has your RTN. You could also find it int the upper right corner of your saved MDF. Call the Pag-IBIG hotline at 724-4244 for help if all else fails. If you live or work near a Pag-IBIG office, you may also inquire about your RTN there. Present your valid ID or birth certificate to check your membership record.
8. I've registered online. Am I already a Pag-IBIG member? What should I do next?
Your membership will start after you've paid your first monthly contribution.
9. Can I get a Pag-IBIG loan immediately after completing my registration?
You must pay at least 24 monthly contributions first. You should also meet other eligibility requirements. The answer is No.
10. How do employers register with Pag-IBIG online?
The Pag-IBIG Online Employer Registration System is no longer available. Apply for a Pag-IBIG Employer ID instead. Employers have to submit the following documents to the Pag-IBIG branch:
Filled out Employer's Data Form b. Accomplished Specimen Signature Form c. Proof of business ownership
(SSS Certification, Business Permit/Mayor's Permit, DTI Certificate of Registration, etc.)
11. How do I register my kasambahay with Pag-IBIG?
Through the Kasambahay Unified Registration online facility. You must be a registered member of the three government agencies.
12. I've been inactive as a Pag-IBIG member. Can I continue paying my contribution?
You can pay your monthly contribution again to reactivate your membership. There is no need to register online. Remember that you can't make retroactive payments for all the months or years you missed.  For more information, please read this or visit the nearest Pag-IBIG branch in your area.
13. How long can I remain a Pag-IBIG member?
Your Pag-IBIG membership will end after 20 years. This is with 240 total monthly contribution payments or for any of the following reasons: (Pag-IBIG Online)
Retirement
Permanent and total disability or insanity
Separation from work due to a severe illness
Permanent departure from the Philippines
Member's death
Upon termination, you or your beneficiaries can claim your Pag-IBIG savings. This includes all your paid contributions and dividends earned.
Pag-IBIG online registration is such a big help to the Filipino community. The fact that with a few clicks, you can already be a member. Pag-IBIG online registration will always be valuable to those working citizens. – Avril | Helpline PH